Who We Are
HailTrace is a company driven by love and passion to weather events.
Our mission
At the core of our reputation lies our unwavering dedication to accuracy and precision in weather forecasting. By leveraging cutting-edge technology and harnessing the expertise of our seasoned meteorologist team, we provide our valued customers with the latest and most trustworthy weather data available. Armed with these insights, our clients can make informed decisions to optimize their business operations and stay ahead of the curve.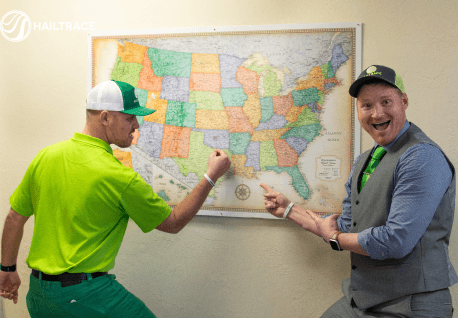 Meet the team
---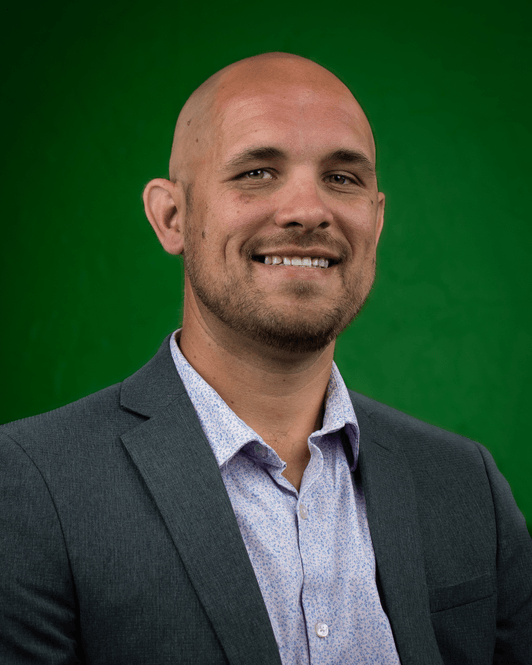 Derik Kline
CEO & Founder
Derik Kline is a self-described weather nerd. From an early age, he has been fascinated by severe weather. A true Oklahoman, Derik went on his first storm chase at the age of sixteen. As the owner of HailTrace LLC, he carries that same passion into every interaction. His drive to succeed has helped him establish the number-one weather technology business in the restoration and insurance industry. He is focused on bringing the best products and customer service to the restoration world. If he is not spending time with his amazing wife and four children, you can probably find him pursuing his other loves, storm chasing or kart racing.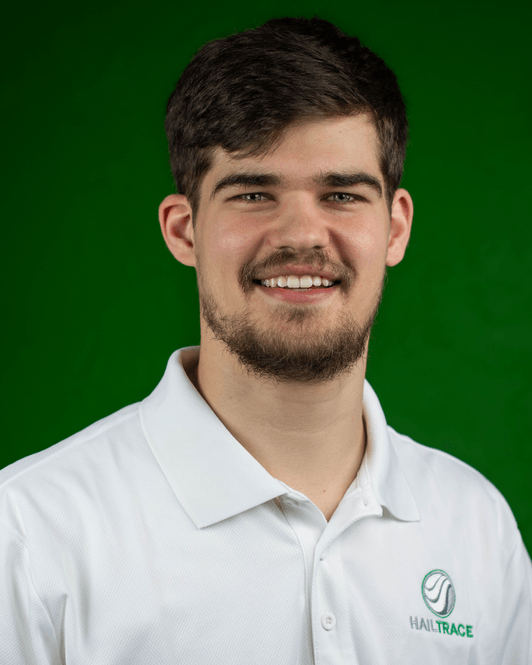 Austin Hunt
Chief Technology Officer
Born in Zambia, Africa; Austin Hunt has lived more years in Africa than in the USA. He started learning to code in Zambia using an old iBook G4 and dial-up speed internet. He is still just as passionate about building software as he was the day he got his first website off the ground. He graduated from Wayne State University in Detroit, MI in 2015 with his Bachelor of Science in Computer Science. He married his wife Rachel in 2016 and had his first son Caspian in 2019. Right now, in addition to working for HailTrace, he is working on his Masters of Divinity at Detroit Baptist Theological Seminary in Allan Park, MI. He loves Jesus, his church, and his family; he spends any free time he gets with them.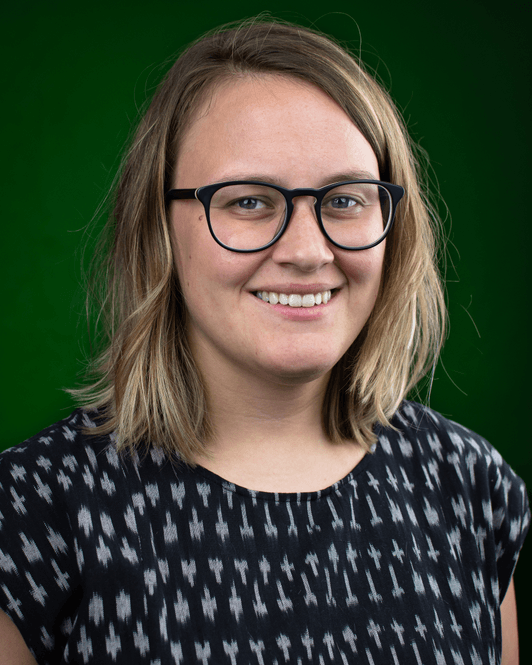 Ally Burt
Executive Assistant
Ally Burt was born and raised in eastern Oklahoma. She attended Northeastern State University in Tahlequah, OK as well as the University of Oklahoma where she majored in Visual Media with an emphasis on traditional film photography practices. Ally joined the HailTrace team in March 2019 and serves as the Executive Assistant to HailTrace CEO Derik Kline. She also oversees event planning, and office organization and is the woman behind the camera during storm chases. Ally enjoys traveling, record collecting, and spending time with her two dogs, Cash and Carter.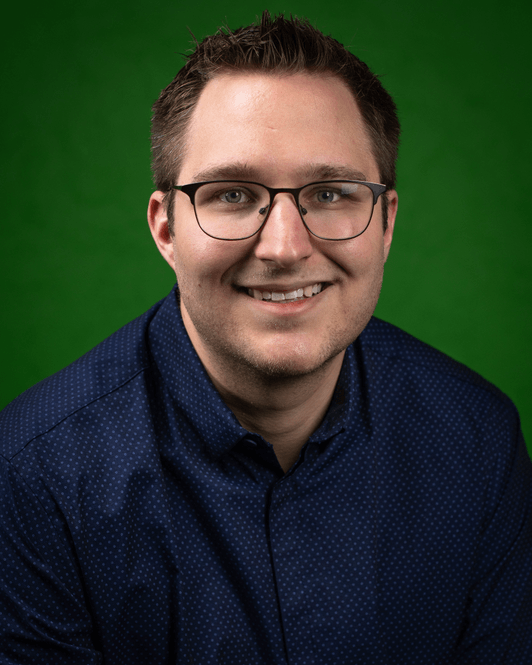 John Choquette
Lead Meteorologist
John Choquette was born and raised in Connecticut. He lived in the New England area before moving to Oklahoma to join the HailTrace team in February 2014. He received his Bachelor's Degree in Operational Meteorology from Western Connecticut State University. John knew he wanted to be a weatherman since he was in grade school. John has been the Lead Meteorologist at HailTrace since early 2016 and now has over 8 years of severe storm analysis experience. In the spring of 2020, John also joined the KOCO storm-chasing team as a driver for Derik Kline.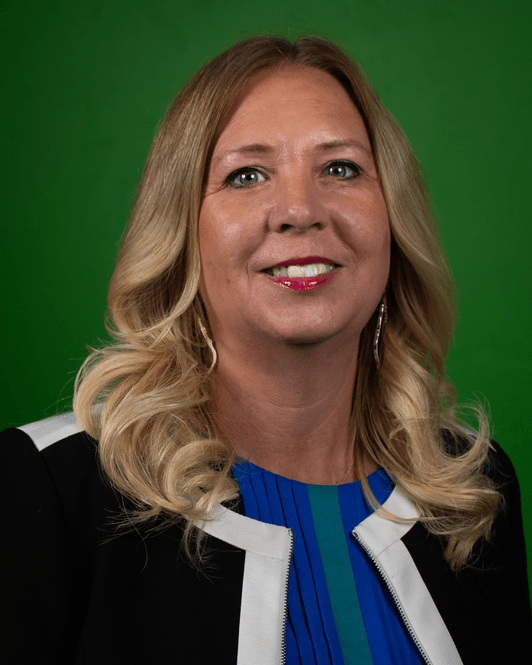 Jennifer Ellis
Customer Success Team Lead
Jennifer Ellis was born and raised in Oklahoma. She graduated from the University of Arkansas with her Bachelor's degree in Business Administration- Finance Management. Jennifer joined the HailTrace team as a Customer Success Specialist in March 2021 and later transitioned to the Team Lead of the Customer Success Department.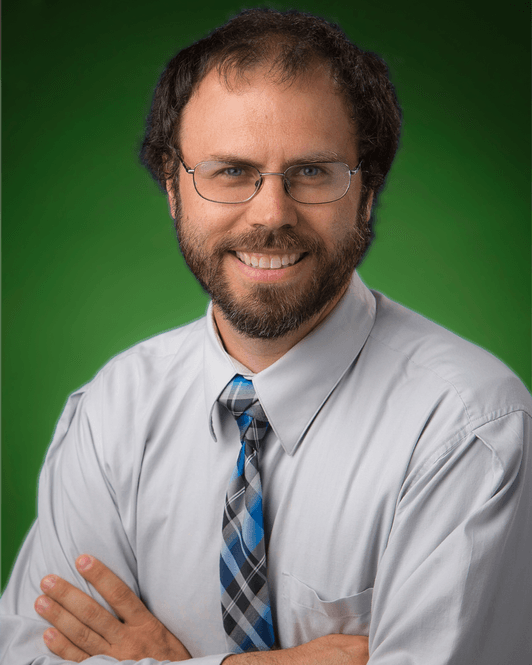 Ben Baranowski
Director of Operations
At HailTrace, Ben is in charge of business operations which include everything from HR and recruiting to strategy and planning. In general, Ben is the grease between all the different business units. As an undergraduate at OU, he was drawing hail paths for forensic reports starting in 2003. After graduate school, he returned to the forensics industry and developed a number of automated severe weather detection algorithms.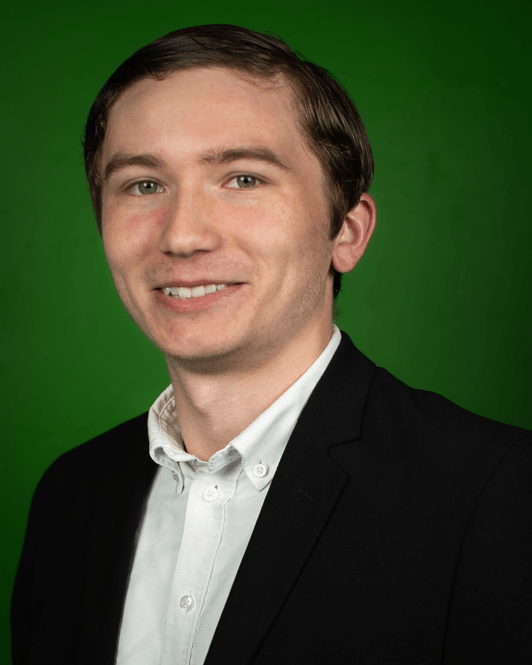 Matthew Amory
Forensic Meteorologist
Matthew Amory was born in North Carolina and raised in Virginia. He moved to Oklahoma to join the HailTrace team in late 2022. He graduated from the University of Louisville with a degree in Applied Geography (Meteorology). Matthew was inspired to go into meteorology by seeing storm structure and aesthetic phenomena like mammatus clouds, lightning, and more. He has one year of previous experience analyzing storms and creating reports in Louisville, Kentucky.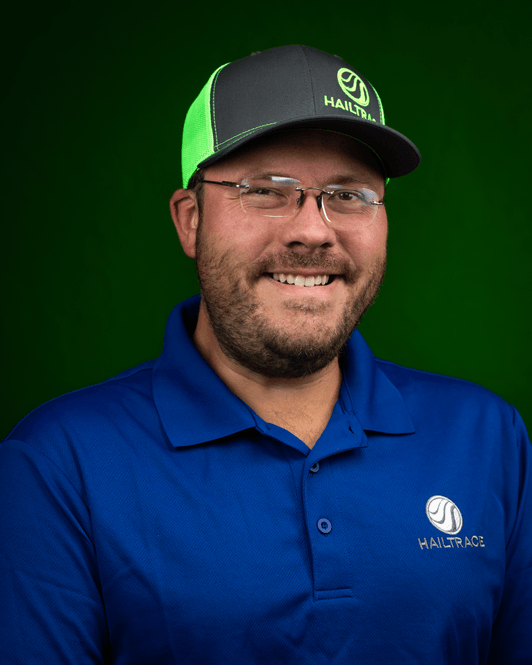 Stephen Barabas
Forensic Meteorologist
Stephen Barabas hails from Southbury, Connecticut. He attended Western Connecticut State University where he obtained Bachelor's Degrees in Operational and Theoretical Meteorology. Stephen joined the HailTrace team in July 2019. Before that time, he spent two storm seasons working on chase tours. When he isn't working or chasing, Stephen enjoys barbecuing.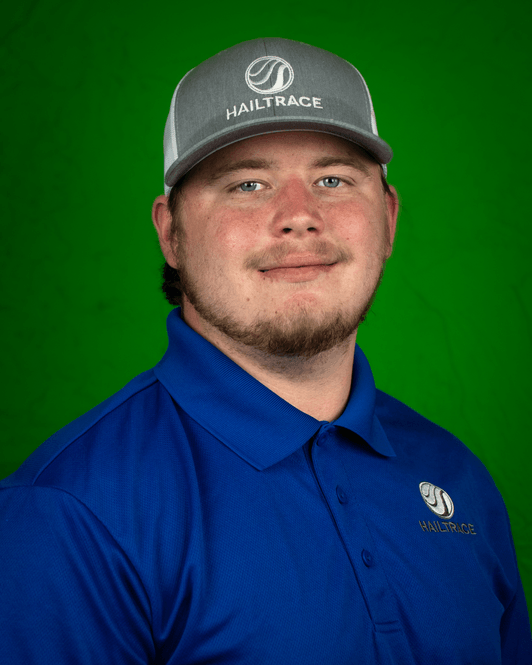 Bobby Britten
Customer Success Specialist
Bobby Britten was born in Edmond, OK, and was raised in Moore, OK. As a 6th grader at Briarwood Elementary in Moore, OK Bobby was in the May 20th tornado in 2013. This deadly tornado began his curiosity and journey into the storm restoration industry. In his free time, he enjoys fishing, going to the lake, and watching football and basketball. Bobby thinks the best part of this industry is building connections and sharing wisdom with one another.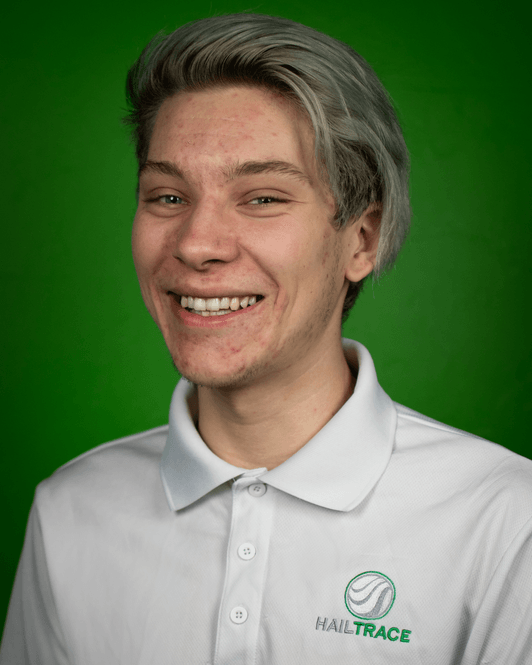 Baily Case
Software Engineer
Baily Case is a self-taught developer who was born and raised in northern Oklahoma. Ever since he received his first computer at the age of 11, he knew he wanted to be a programmer. He then wrote his first program at the age of 12. He received his Associate's Degree in Applied Computer Science from Crowley County Community College. When Baily isn't coding, he enjoys time with his dog and watching The Office.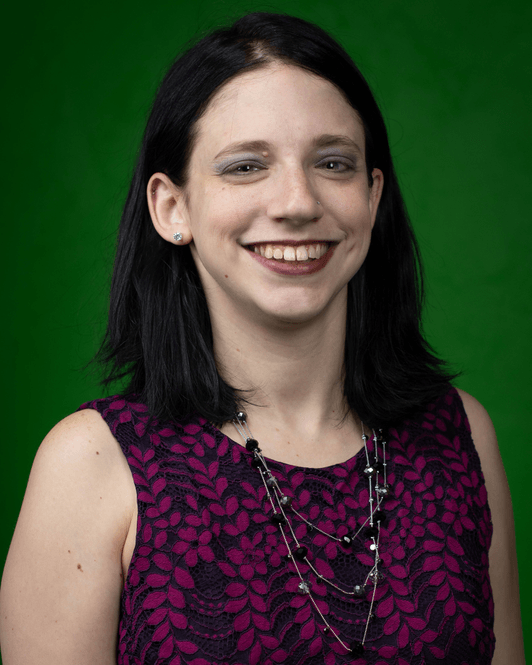 Heather Caye
Forensic Meteorologist
Heather is a meteorologist from Allen Park, Michigan, a southern suburb of Detroit, and has been with HailTrace since April 2014. She attended the University of Michigan-Dearborn, where she earned her Bachelor of Science degree in Earth Science, along with a minor in Statistics and a certificate in GIS, in 2010. She then earned her Master's Degree in Atmospheric Science with a Meteorology concentration in 2012 from the South Dakota School of Mines and Technology. As one of HailTrace's Meteorological experts, Heather has analyzed over 14,000 hours of Radar data and has garnered the nickname Hail Princess for her ability to compile precise Site-Specific Forensic Reports. When Heather is not busy giving the best HailTrace experience possible to clients, she enjoys playing the piano, photography, and playing with her cat Ebony.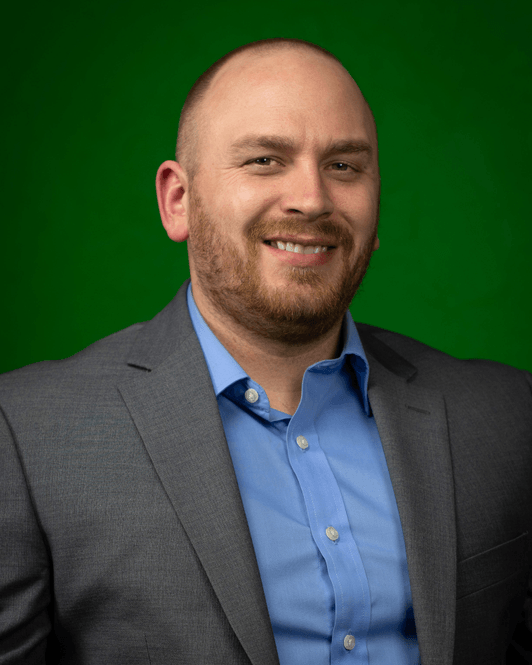 Frank Gaetano
Account Executive
Frank Gaetano grew up in New England in the town of Middlebury, CT. He attended college at Western Connecticut State University where he obtained a bachelor's degree in Operational Meteorology. Aside from being sports obsessive, winter weather was his main area of interest growing up due to the lack of impressive severe thunderstorms in the region, but he always knew he would end up moving to somewhere in tornado alley where he currently resides in Oklahoma City, OK. Frank is also a portrait and landscape photographer in his spare time and plans yearly trips to National Parks for travel photography. He has been with HailTrace since April 2015 and after seven years on the weather team, made the switch to sales.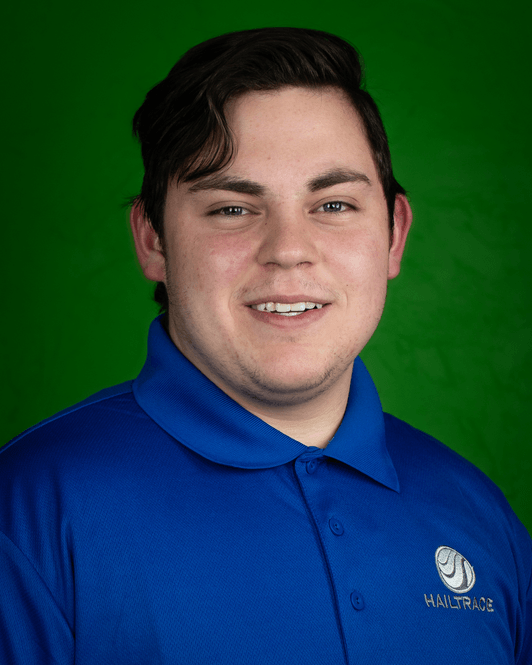 Antonio Garcia
Customer Success Specialist
Antonio Garcia joined the HailTrace team in early 2020. He was born in Dallas, TX, but raised in Bridgecreek, Oklahoma. He later moved to Moore, OK where he was involved in the May 20th, 2013 tornado that swept through the town. Thus sparking his interest in severe weather. Antonio enjoys spending time with his family and fishing.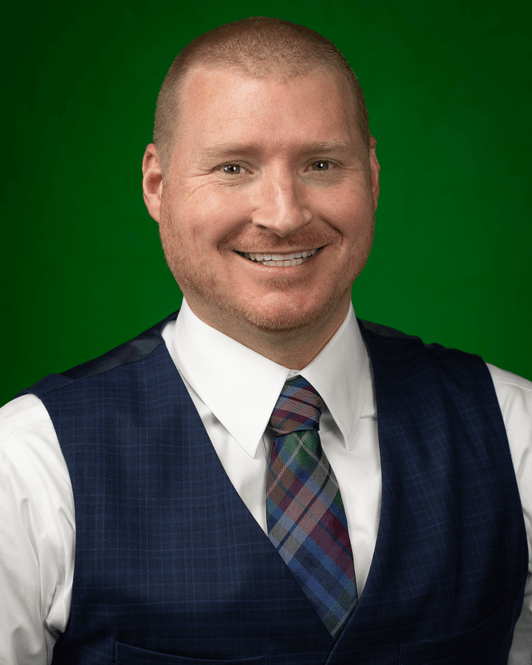 Matt Grassmyer
Director of Outside Sales
Matt Grassmyer is from Tulsa Oklahoma. He moved to Edmond in 2002 and fell in love with central OK. Matt has been a part of the HailTrace team since 2016. As an expert in leadership, communication, and customer experience, Matt excels at helping clients maximize their profitability using his expertise in leadership, communication, and customer relations. While most of his off time is spent with his amazing wife, Caitlin, his son Trafford, and his daughter Hollan, Matt is also an avid runner with two marathons already in the books.
Carly Hartzell
Customer Success Specialist
Carly grew up in the DFW area and relocated to Woodward, OK in high school where she met her husband, Josh. They settled down in Edmond and had their baby boy, Kaizer in 2019. After staying home with him for the first year, she jumped back into work, mid-pandemic, as a manager at an optometrist's office. She loves to find solutions to problems and make people laugh in the process. Carly has been part of the HailTrace family for several years but officially joined the Customer Success Team in 2022.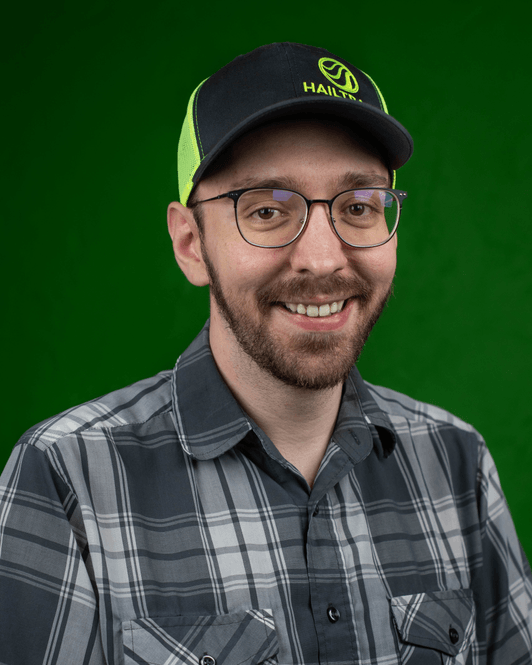 Josh Hartzell
Senior Software Engineer
Josh is a self-taught software engineer, rejoining HailTrace in 2019 after previously building the first custom version of HailTrace in 2014. Having worked on the largest custom personnel management platform for a Department of Defense contract at HP back in 2011, Josh brings over 10 years of professional experience in backend system development to the team. Outside of software engineering, Josh enjoys spending time with his wife and son taking them bowling, camping, and traveling.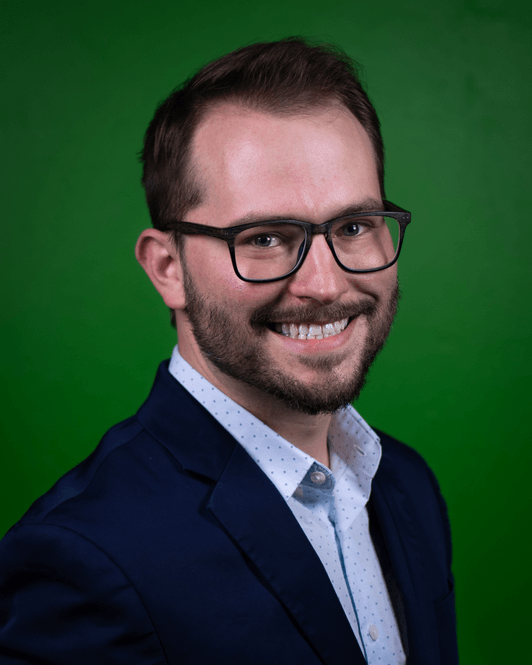 Justin Hughes
Business Development Coordinator
Justin Hughes grew up in Central Oklahoma watching supercells roll across the plains. From a young age, Justin was always interested in weather and the science behind it. Before entering the weather industry, he managed a restaurant through college and after. He left the restaurant industry in 2012 to join HailTrace, he took a 7-year break from HailTrace and worked for a weather data aggregation company before rejoining the HailTrace team in 2020. If you recognize him, it's most likely because you have seen him at an event or tradeshow. He travels across the country making sure HailTrace is well-represented and sharing how our powerful software can help your business!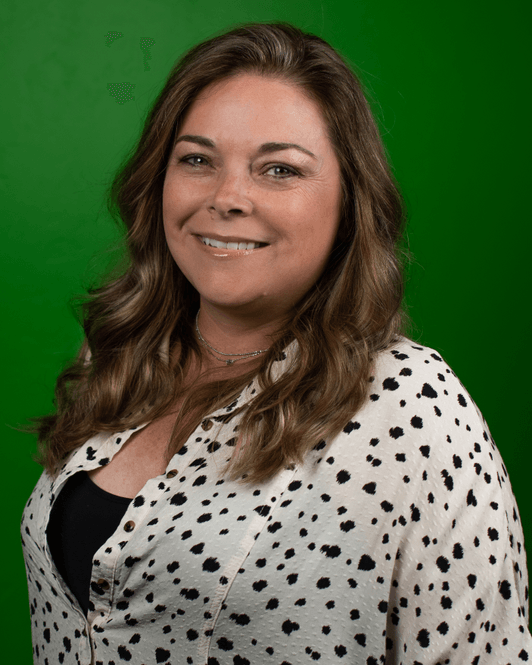 Amy Lanier
Marketing Coordinator
Amy Lanier started as a Customer Success Specialist in 2021 and is currently the Marketing Coordinator for HailTrace. She has a BA in Public Relations and a Minor in Journalism from the University of Oklahoma. Amy worked as a property insurance adjuster for 22 years. She is responsible for building brand awareness through social media, advertising campaigns, and event planning.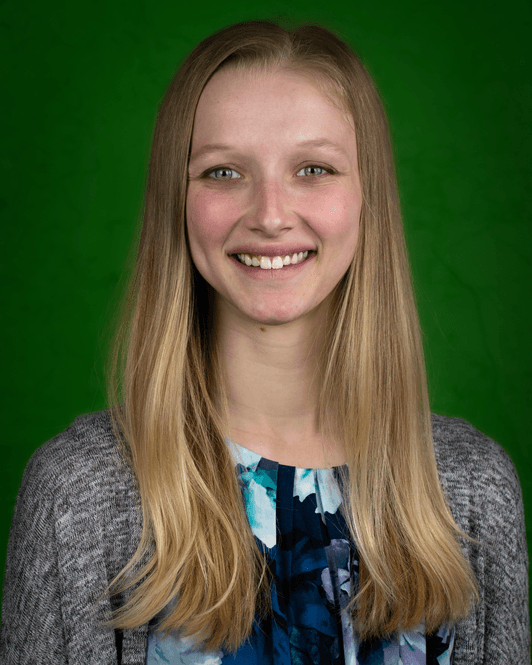 Andria Meyers
Forensic Meteorologist
Andria Myers grew up in Louisville, Kentucky where she developed a passion for weather. She attended the University of Oklahoma, where she graduated with her Bachelor's Degree in Meteorology in 2019. Andria joined the HailTrace team as a Forensic Meteorologist in March 2020. In addition to chasing storms and analyzing the weather, Andria loves hiking, kayaking, painting, and volunteering.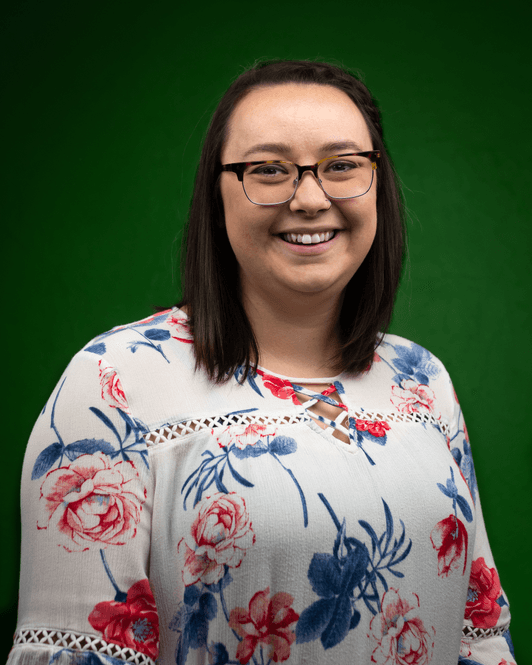 Amanda Raggio
Office Administrator
Amanda joined the HailTrace team in April 2019. She has taken on many projects to help HailTrace grow. She first started as a Customer Support Representative but has since moved into the role of Office Administrator helping wherever she is needed. She loves assisting our clients with needs, questions, and requests because as a native Oklahoman, she is all too familiar with severe weather. When she is not working you can find her spending time around the OKC metro brewery hopping with her husband, Austin, and their two dogs, Apollo and Athena.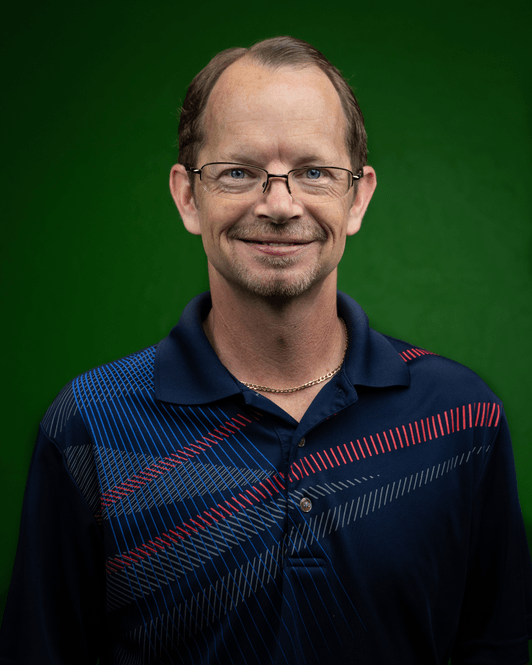 Chris White
Severe Weather Specialist
Chris White is a born and bred Oklahoman. He studied meteorology at the University of Oklahoma and also honed his knowledge of severe weather through nearly 30 years of storm chasing. He also has over 15 years of experience in IT, including four certifications. Chris has led an adventurous life, at one point working at Grand Canyon National Park. When he isn't chasing or working he loves spending time with his wife Shirley and going on road trips.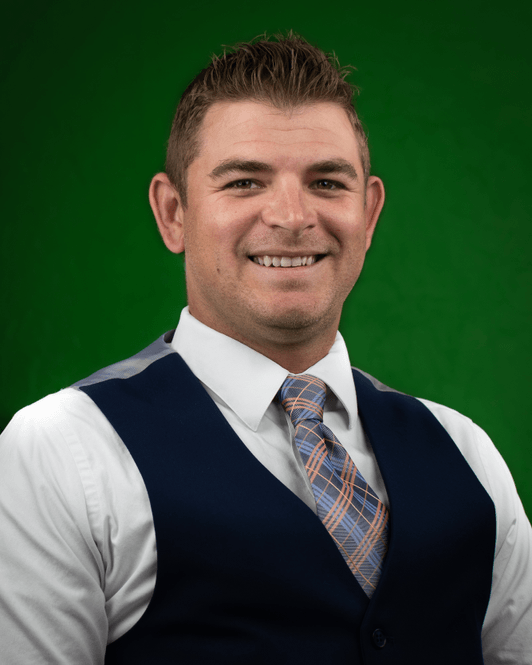 Brandon Williams
Account Executive
Brandon Williams was born and raised in Oklahoma. He received his Bachelor's Degree in Business from Oklahoma State University. Brandon's role with HailTrace consists of Sales, Client Relations, and Account Management. When he isn't traveling or working, Brandon has a lovely wife, son, and daughter. He coaches his son's sports teams, and enjoys playing with his dog, or spending quality time with family. If you ask Brandon's wife the reason why he loves his job so much, she will say it's because he gets the chance to talk all day long.