Meteorologist + AI = Simplified Weather
Meteorologist + AI = Simplified Weather
Discover the ultimate hail tracking solution with HailTrace - accurate, reliable, and ready to help you stay ahead of the storm.
Access to hail, wind & tornado maps
Residential and commercial location data
Fully featured mobile application
Real-time hail notifications
Canvassing features
Hail maps that do not disappoint
Easily explorable in our application
Access reliable weather data
HailTrace provides the most accurate and up-to-date hail, wind, and tornado maps with detailed information about each event. Our software helps you better reach potential leads, check estimated amount of impacted properties, and manage your customers.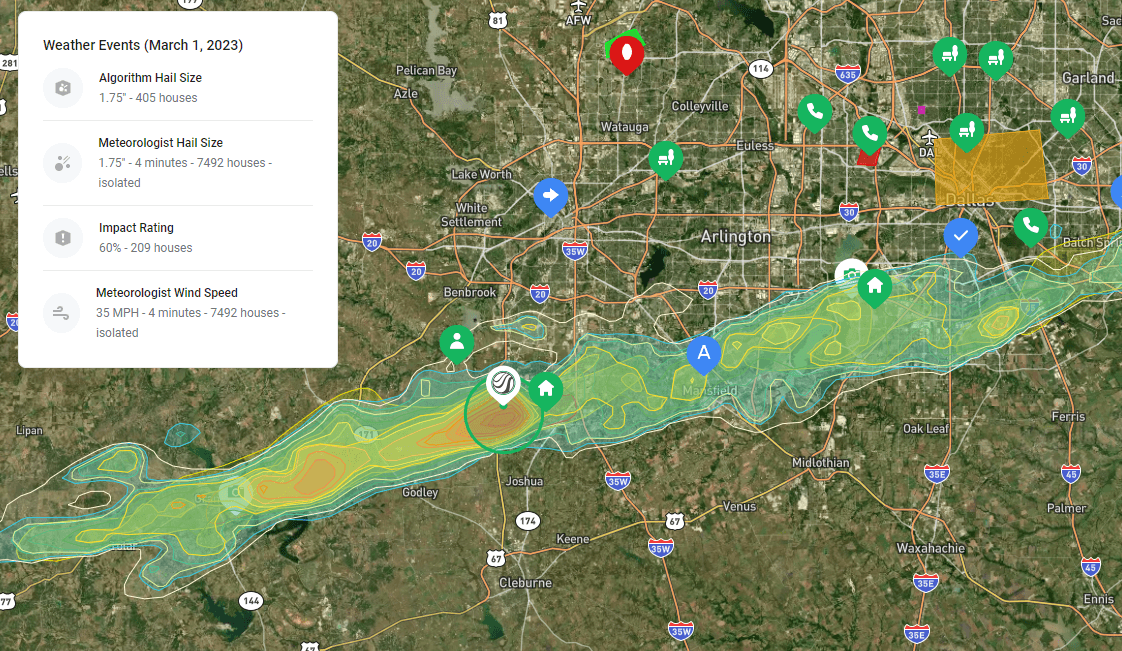 The key to success
Customers have been using HailTrace for years to track weather events
4.5
Hail Analysis Hours Per Map
Stay on top of weather with HailTrace
We have all the features to help you be more efficient
Track sales in real-time
We have designed our dashboard view in a way that helps you track your revenue and provide valuable statistics. Keep up with all your leads in a single place, see how you perform on a weekly basis, and start making data-based decisions now!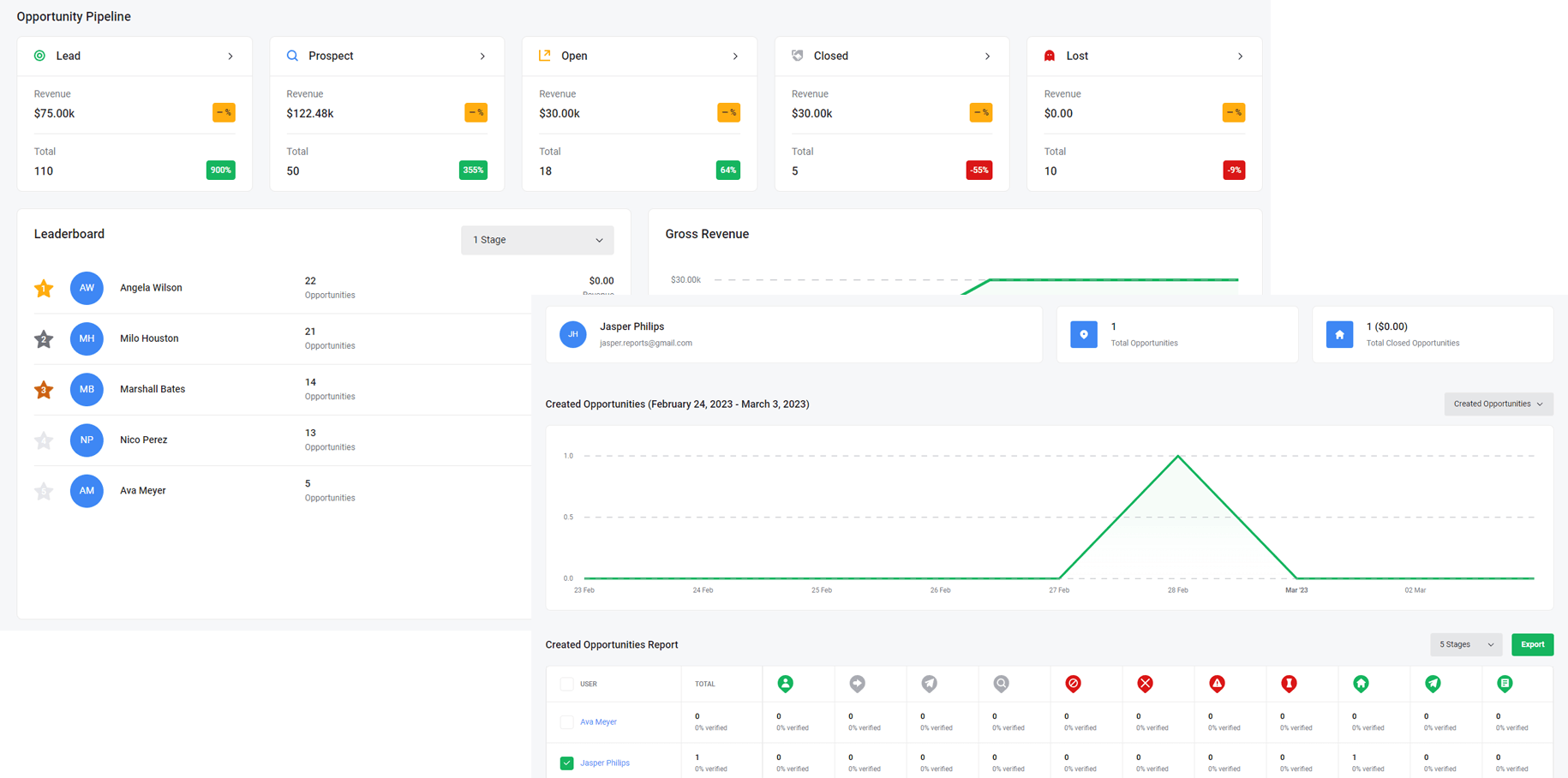 ---
Find your leads faster
With over 90 years of collective experience in the severe weather industry as a team, our hail maps are the leading standard for the industry. We track hail, wind, and tornadoes to ease your process of qualifying leads. For every location, we try to provide you with residential or commercial data, weather events history and impact reports. Start saving time and get faster to your leads!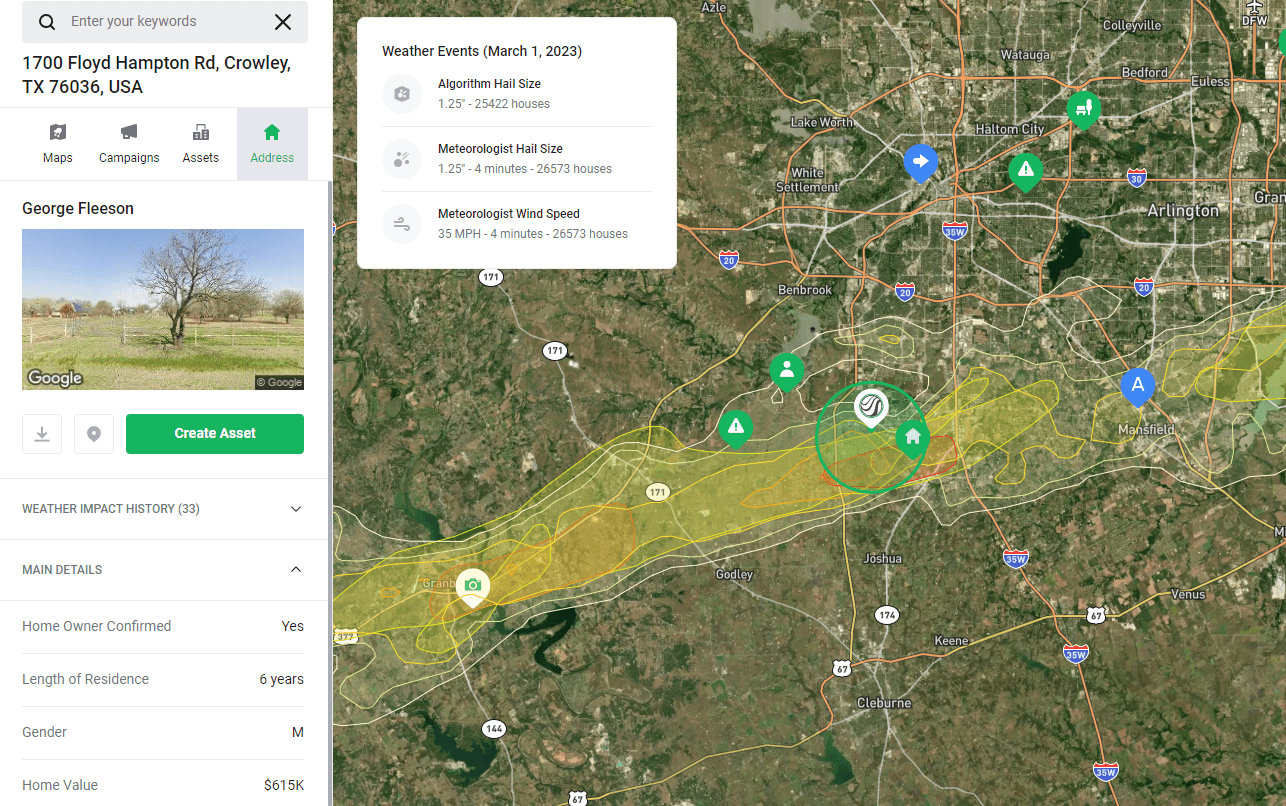 ---
Customize to your needs
HailTrace prides itself in a personalized user experience for each of our customers. Our extensive platform lets you create customized data fields, asset pins, and pipeline stages. We offer a free of charge demo so that you can better understand all the capabilities of our software.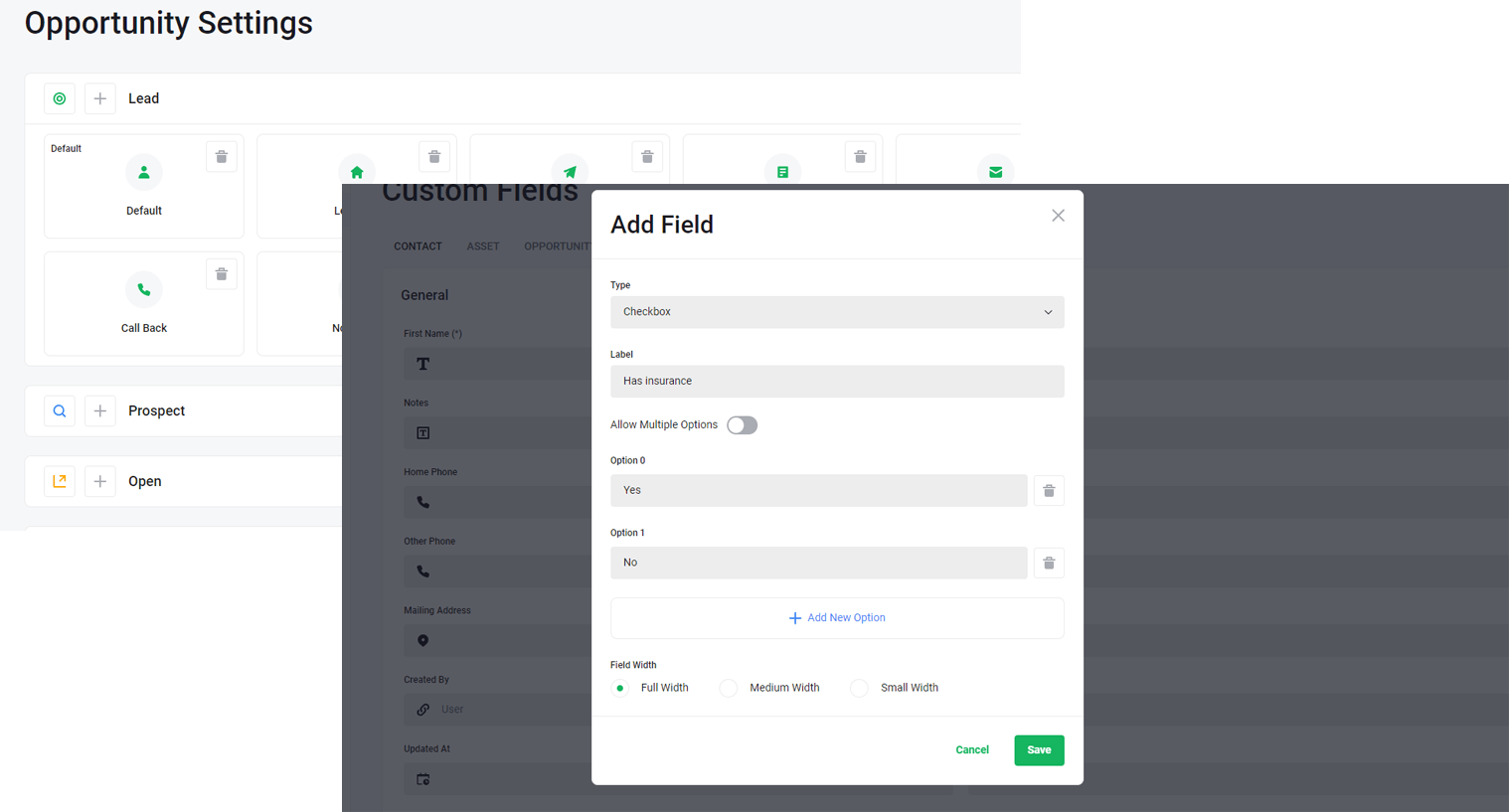 Our integrations
HailTrace aims to make your experience be as smooth as possible
And more
We provide you with the best user experience possible
Mobile App
Designed to work on iPhone and Android to support your sales teams that are always on the go
Premium Customer Support
HailTrace support is available during work hours with out-of-the-box support. We will even help you set up your account for success
Honey Hole Finder
Find hidden areas that have a higher risk for damage from severe weather
Storm Notifications
Keep abreast of the latest hail, wind & tornado events with weather damage
Live Forecast
Daily forecast given to cover the areas most at risk to impacted by large hail high winds or tornadoes
Interactive Hail Maps
Use our interactive maps to speed up your process of gaining new leads